Medibox First Aid Burnbox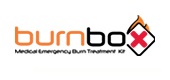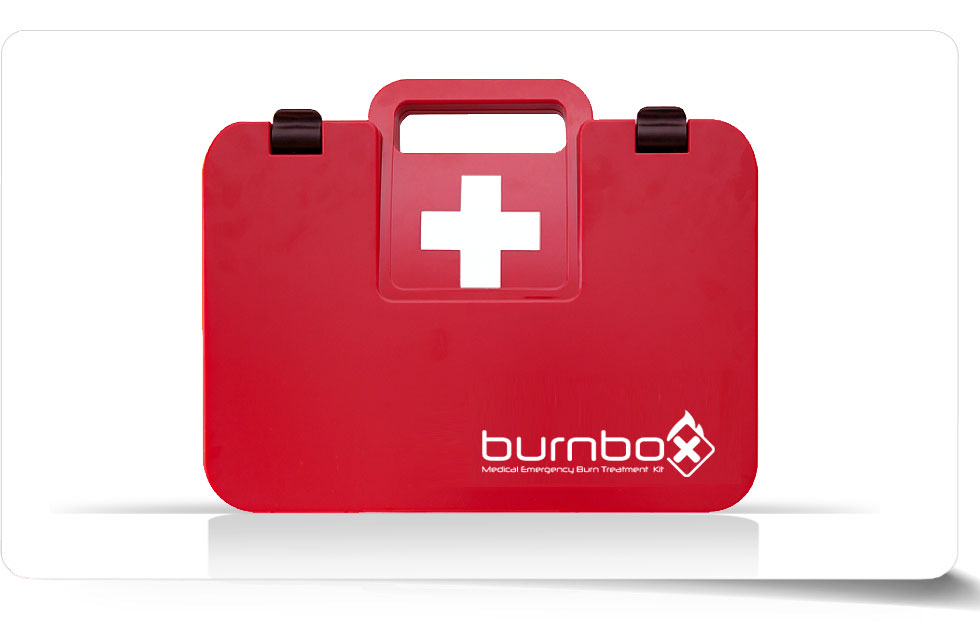 This Medibox specializes in Burnwound Treatments
Target Market:

Hospitality Industry
General households
Restaurants
Any small Business premises
Factories & Industries
Garages and Workshops

Medibox Container:

Made of strong durable ABS plastic, 4mm thick
Durable , tough & dust proof
Compartmentalized inner containers
Compact carry case (300 x 360 x 90mm)
Easy to follow instructions for emergency situations
All medical supplies neatly organized
The comprehensive Medibox Burn Box kit includes step-by-step, easy-to-follow instructions in case of an emergency burn accident, but also contains all essentials for any emergency injury or trauma situation. Graphic icons for easy reference accompany the detailed instruction and provide the person assisting the victim of an accident with all the vital information to treat the injury - empowering them to take charge of the situation and correctly applying the appropriate products to treat the person in need.
It also lists all the products and how they should be applied to treat burn wounds. Although the Burn Box kit is aimed mainly at treating burn wounds, the contents are comprehensive and could successfully be used to treat general injuries on duty as well. Used items can be ordered individually to refill the Medibox Burn Box and to ensure that it remains fully operational.
Why choose the Medical and Health Burnbox?
The kit is unique because every group of products is compartmentalized, keeping all the components neatly together in an orderly fashion within one unit. This is of the utmost importance in an emergency situation where time is of the essence!
The MediBox Burnbox is easy to carry, durable and opens and closes with safety clips rather than with zips that often cause a delay in cases of emergency and in the long term are less reliable. Furthermore, the contents contain no liquids that could leak and damage any of the other products.
This Medical Emergency Treatment Kit is absolutely essential in any workplace where there is heat, chemicals or acids involved any home which has a fireplace and every restaurant where there is flame!